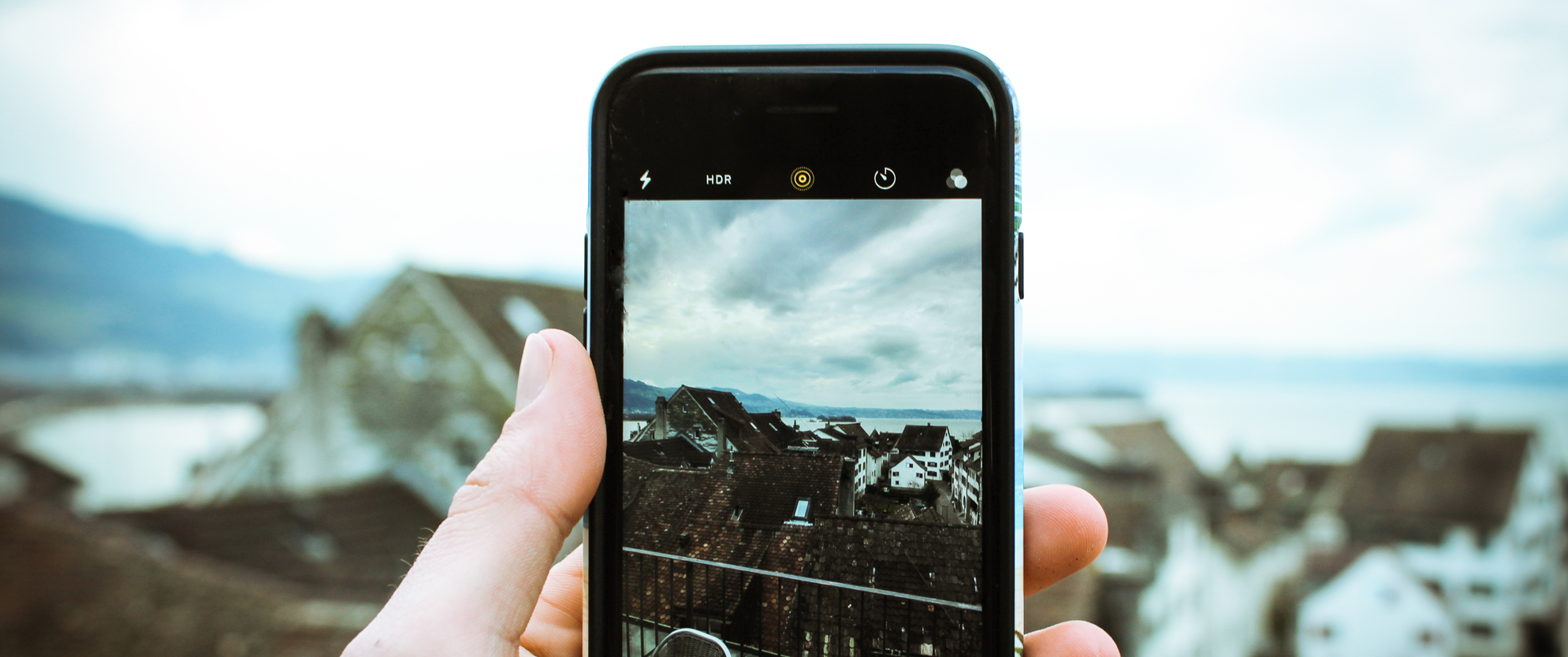 We first went to the Baltic before the advent of smartphones and staying connected took up a lot of time. These days, with wall-to-wall mobile coverage and most marinas having wi-fi, its much less of an issue. There are a few things to think about though.
The first thing is to determine how heavy a user you are. We use around 1Gb a day of Internet bandwidth on board, or 30Gb a month (We can use 30Gb in a week when our grandson is on board!) We're probably not typical, but it won't be long before this is the norm.
Marina wifi varies, with some of it being decidedly slow and weak and others strong and fast but its pretty ubiquitous.
In general, and there are always exceptions, WiFi throughout Danish, German and Swedish Marinas is included in the berth cost and is reasonably good. (By reasonably good I mean being able to connect to it from an Ipad in the cockpit without special kit). You do have to pay extra sometimes, and sometimes the signal won't reach the boat, but its noticeably improving every year.
Our main approach is to use a MiFi, basically a mobile phone without a keypad, as a WiFI hotspot for everyone on the boat. We all connect to this and use it as our link to the net. This means we no longer generally bother with Marina WiFI, unless, say, we're downloading a film from Netflix or Amazon. Both 3G and 4G is widely available throughout the popular sailing areas and we are rarely out of contact.
MiFi devices are widely available through outlets like Amazon. (e.g the Huawei E5330 or the E5785 - other makes are also available).
It's a good idea to turn off any auto-updates on tablets, phones and laptops. iPhones download App updates (and OS updates) by default now and some of these are big.
If you are a low user, you can get away with a UK SIM. Current EU rules (and most of the Baltic is in the EU) mean that it doesn't cost you anything over your normal UK allowance. If you stay too long however, or use too much, they will throttle you or cur you off (they are allowed to do this).
Specifically, 3 operate a 12GB limit before you have to go back to the UK to 'reset' the SIM, regardless of your UK allowance. The others will be similar but are less open about their policies. The official EU 'rule' is complex (its a wholesale formula not a retail one), but basically says that if you use more data abroad than at home over a period of 2 months, they can cut you off.
To get around this we still use local sims. In general, they are better value, and definitely required for high users.
The best way to find which sim to get is to use the Prepaid Data SIM Card Wiki. This fantastic resource is usually up to date and provides extensive information to help you pick the right sim.
These are the ones we use:
Country
Network
Notes
Denmark
Oister.
50Gb/month for around £20. MVNO running on 3. Top up online with UK Cards. Good coverage and speed. SIMs can be difficult to get hold of but stay live for 12 months. Works in Denmark only.
Telia
10Gb/month for £20. Difficult to top up outside Denmark as doesn't take UK cards online. May work in Norway
Sweden
ComviQ
Tele2's 'tourist' network. Surf only - 10Gb/month for £20.  Good coverage. Top up online or call +46772212121 with a voucher. Note: No good for POP/STMP email.
3 (Tre)
Plans here up to 200Gb. Make sure you get the 3Kontant Bredband SIM. Top up online or call 0771735300 with a Voucher (värdebevis). Works in other 3 countries.
Finland
DNA
(Super Prepaid), €17 for a months unlimited.
Telia
€20 for a months unlimited data. Sims and top-ups from Kiosks, also at ATMs.
Poland
Plus
Germany
There are a number of operators in Germany, but registering a card by a foreigner is complicated, and the details are changing. See the data wiki for details. We take a UK 3 Sim, preloaded with 12Gb, and bought at a discount through 7dayshop
Norway
Telia
Currently best deal is 6gb/month for £40. You may be better getting a card from Sweden or Denmark and using it here.
This can be challenging. (the Data Wiki helps here).
Most SIMs can be topped up by buying a voucher in a kiosk (not usually a mobile phone shop) and activating it either on the Internet or by phone. You can also usually just pay for the top up online, but the websites are often only in the native language (use Google Translate) and sometimes only take local credit cards. It's a good idea to Bookmark the top-up page as they are often hard to find.
The EU mandates call charges now so there are few games to play. If you are a big user, it may be more cost effective to use a VOIP system like Skype.
Most UK newspapers are now online. The Times/Sunday Times used to offer a 3-month trial for their ipad App. This doesnt seem to be available any more, but if you search around discount deals do exist. We like it so much we now use it at home and have stopped buying the paper.
Have you ever watched Scandinavian TV? Bingo Lotto!