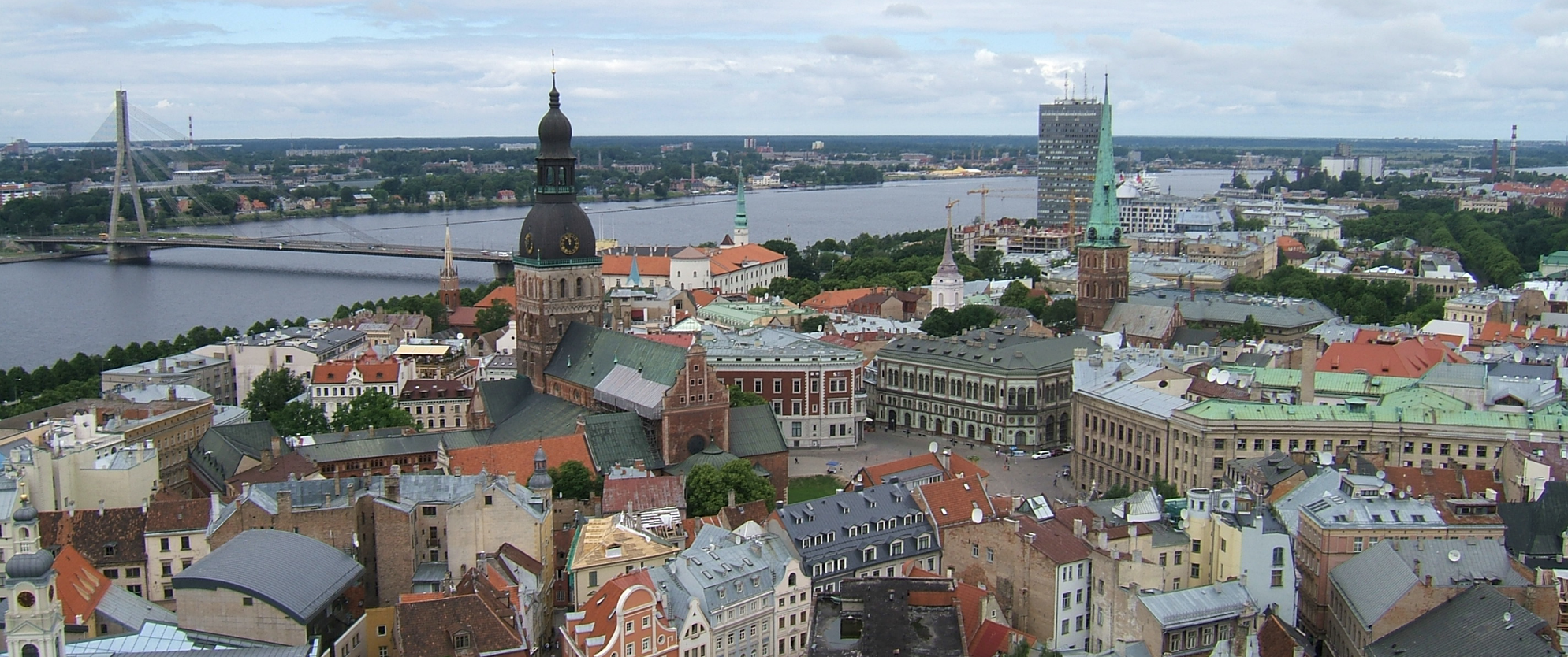 In 2006 we decided to join the Cruising Association rally to Riga. We'd never been to Latvia before and this seemed to be as good an excuse as any. There was also the chance to squeeze in Gotland (before it got busy for the summer) and perhaps a bit of Estonia. After swanning round the sheltered waters of the Swedish and Finnish archipelagos for a couple of years, doing some proper sailing turned out to be a bit of a shock!
After the rally (in late June) we left the boat in Riga for a couple of weeks while we caught up with things at home (courtesy of Ryanair). Many of the other British boats went north via Moon Sound to Tallin and Helsinki before coming back to the UK via the archipelago. A few went to Russia (on the train!) If you are thinking of it, this is an excellent trip (although I'd probably miss out Riga!) Estonia, in particular, is very pretty and they are spending quite a bit of EU money expanding and renewing their harbours and there are some good facilities.
We'd already agreed to lay Kissen up for the winter in Denmark rather than Sweden and this gave us a chance to go back via the East German coast, something we'd been meaning to do for some time.
| Date | Location | Distance (miles) | Hours Sailing |
| --- | --- | --- | --- |
| 01/06/06 | Vastervik | 10 | 4 |
| 03/06/06 | Visby | 54 | 9 |
| 07/06/06 | Lauterhorn | 40 | 7 |
| 09/06/06 | Faro | 5 | 2 |
| 10/06/06 | Ventspils | 86 | 14 |
| 13/06/06 | Kurasaree | 72 | 12 |
| 17/06/06 | Rhunu | 43 | 7.5 |
| 19/06/06 | Riga (CYH) | 57 | 9 |
| 20/06/06 | Riga (AYH) | 7 | 2 |
| 21/07/06 | Roja | 69 | 12 |
| 22/07/06 | Ventspils | 77 | 13.5 |
| 23/07/06 | Farosund | 91 | 13 |
| 24/07/06 | Nynashamn | 80 | 12.5 |
| 25/07/06 | Fifang | 19 | 3.5 |
| 26/07/06 | Nykoping | 33 | 8.5 |
| 28/07/06 | Arko | 28 | 5 |
| 29/07/06 | Katilo | 23 | 4.5 |
| 30/07/06 | Loftahammar | 29 | 6.5 |
| Date | Location | Distance (miles) | Hours Sailing |
| --- | --- | --- | --- |
| 02/08/06 | Blankaholm | 31 | 6 |
| 03/08/06 | Oskarshamn | 32 | 5.5 |
| 04/08/06 | Kalmar | 44 | 7.5 |
| 08/08/06 | Kristianopel | 29 | 6 |
| 09/08/06 | Karlskrona | 30 | 5.5 |
| 10/08/06 | Christianso | 59 | 9 |
| 11/08/06 | Ronne | 30 | 4.5 |
| 13/08/06 | Sassnitz | 58 | 9 |
| 16/08/06 | Kroslin | 31 | 6 |
| 18/08/06 | Lauterbach | 19 | 4 |
| 19/08/06 | Stralsund | 27 | 7 |
| 21/08/06 | Barhoft | 9 | 2 |
| 22/08/06 | Warnemunde | 57 | 10 |
| 25/08/06 | Wismar | 41 | 6.5 |
| 27/08/06 | Travemunde | 36 | 7 |
| 30/08/06 | Burgstaken | 34 | 5 |
| 01/09/06 | Bagenkop | 40 | 6 |
| 02/09/06 | Sonderborg | 35 | 7 |